Hello friends – Welcome to Rookie Sports Club, my name is Amanda. I am the founder and grateful owner of RSC.
I come from a family of teachers. My mom had two degrees in Education from Kent State. I earned my bachelor's in Physical Education – also from Kent State. And it is my honor and pleasure to welcome my brother Mitchell into Rookie Sports Club! Mitchell earned his bachelor's degree in Middle School Education from Ohio Dominican University.
Rookie Sports Club is a combination of two of my favorite things in life – Teaching and playing sports. Both Mitchell and I are former student-athletes. We know and love competitive sports. That is not our passion at Rookie Sports Club. First and foremost – HAVE FUN! For many kids, organized sports is going to be an exciting and necessary challenge. We own this responsibility of creating a positive experience for everyone. We're showing them how fun it is to run around outside, to practice and learn skills, and cooperate in a whole new way. 
Your satisfaction is paramount to me.  Rookie Sports Club is my opportunity to lead a caring company.
I hope to get to know your family through RSC, but either way, have fun out there!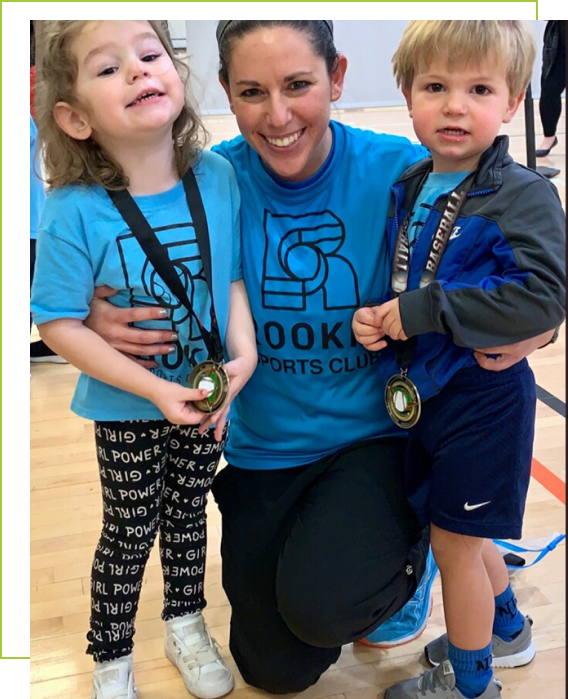 Rookie Sports Club is dedicated to providing quality youth sports programs and camps that are encouraging, safe and active. Instructors will be enthusiastic, patient, and competent at all times. Rookie Sports Club is committed to providing each child with a positive sports experience that will lead to additional participation in sports, inspiring a healthy, active lifestyle.
Thank you so much for a great camp this week...Your camps are the best the boys have been to. Paul is looking forward to soccer camp next week and Luke is excited for flag football camp. Have a great weekend!
Amanda is very good trainer and kids are enjoying with her. Her teaching way is very easy and enthusiastic. Kids are very happy while playing with her.
My 5yo daughter was a little apprehensive when we first got there but the coach made her feel welcome and excited to play. I was very impressed by Amanda's ability to remember all the kids names! The games they played were a fantastic way to get the kids to practice different skills and allowed for everyone to participate in different ways.